BRONX PERSONAL INJURY LAWYER
Our Bronx New York personal injury lawyers represent injured individuals in Bronx NY. Give the Law Offices of Oliver C. Minott a call right now and speak with a highly skilled personal injury lawyer. We will give you a free consultation on your case.
If you're hurt because of someone's irresponsible actions in Bronx New York, come to us for help. The  Law Offices of Oliver C. Minott have over 50 years of combined experience helping injured individuals obtaining money. You may receive money to pay medical bills, cover your lost wages, and even consider your pain and suffering.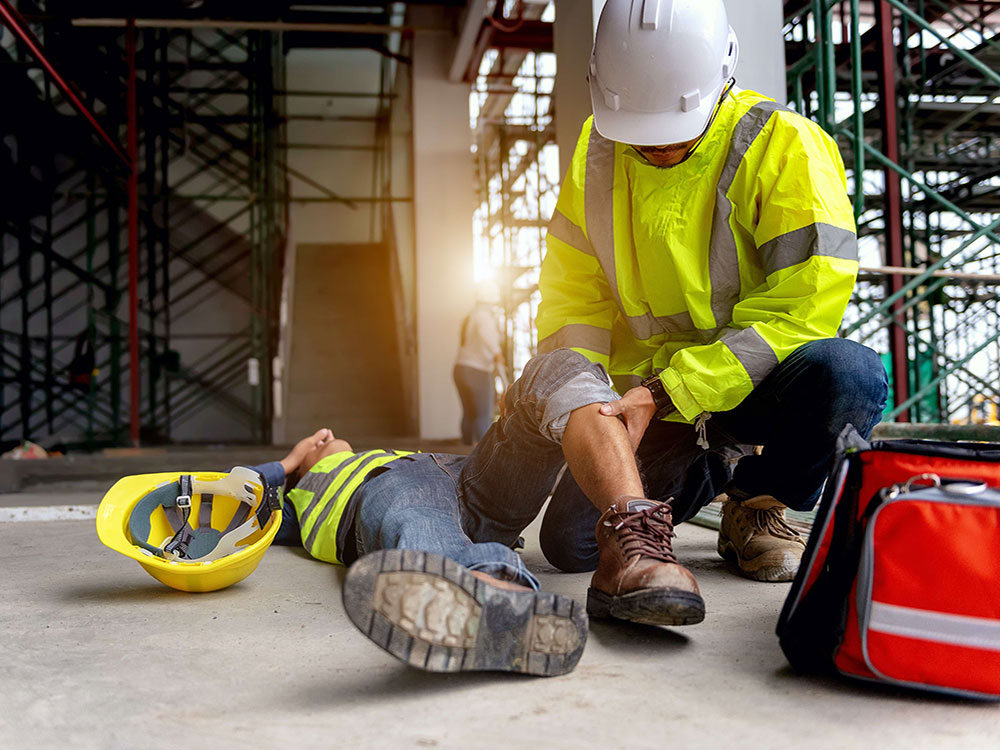 HOW WILL THE LAW OFFICES OF OLIVER C. MINOTT HELP YOU GET COMPENSATION THAT IS EQUITABLE?
If you hire the Law Offices of Oliver C. Minott P.C. We will diligently work to obtain the money you need. We will do the following:
Investigate your case, to find out who or what is responsible for your accident

We will help you with the insurance company
Work with experts to make an adequate claim for damages
Settle your case
Litigate your case at trial if deemed necessary
Give us a Call today at 866-683-4200 to discuss the facts and circumstances surrounding your case.
WHAT ARE CERTAIN TYPES OF PERSONAL INJURY CLAIMS OUR LAW FIRM HANDLES?
The area of Personal injury Law gives victims of accidents an opportunity to get compensation from the party that is responsible for their accident. Our practice areas are:
Motor vehicle accidents

Car Accidents
Bus accidents
Truck Accidents
Motorcycle accidents
Train Accidents
Bicycle accidents
Taxi Accidents
Uber  Accidents
Subway Accidents
Lyft Accidents
School accidents
Slip and Fall accidents
Elevator Accidents
Construction accidents
Medical Malpractice
Hospital Accidents
Workplace accidents
Defective products
Majority of personal injury claims are established using negligence. In some cases, Strict liability may apply. This means that the party responsible can be held liable even if they were not careless.
The Law Offices of Oliver C. Minott, P.C. are experts in Bronx New York law. 
WHAT ARE SIGNIFICANT PERSONAL INJURIES IN THE BRONX?
Some accidents in Bronx New York can cause severe injuries. Many injuries can affect the daily living and the ability to work. Equitable compensation for these injuries can restore an individual's life back to normal again. At The Law Offices of Oliver C. Minott, P.C. our Law Firm handles various personal injury cases such as:
Neck Injuries

Back Injuries
Brain Injuries
Amputations
Broken Bones
Spinal Cord injuries
Nerve damage
Soft Tissue injuries
Leg Injuries
Arm injuries
Foot injuries
Chest injuries
Hearing loss injuries
Impaired vision
Wrongful Death
Significant injuries to all parts of the body
Internal injuries
The responsible party should be held accountable and liable for your injuries. Our Bronx personal injury attorneys will aggressively work to get the money and the medical care you need.
WHAT IS THE OVERALL LEGAL THEORY FOR RECOVERING COMPENSATION IN A BRONX PERSONAL INJURY CASE.
The legal concept of negligence rules in personal injury case. You must prove certain elements of the negligence law to have a viable case. The elements are:
Duty of Care. The other party responsible for the injury owed you a duty to act reasonably to keep you safe.

Breach of Duty. This is where you have to show that the party responsible for your injury made a mistake that caused your injury.

Causation. We must prove that the mistake caused the accident

Damages. Harm is the legal term for damages. Damages can be property damage, medical bills, pain and suffering, etc.
Bronx Civil Court handled Negligence cases; however, most cases are settled outside of court with the insurance company responsible for the claim.
WHAT ARE DAMAGES THAT ARE AVAILABLE FOR PERSONAL INJURY VICTIMS?
Damages in a New York personal injury cases are as follows.
Financial damages

Non-Financial damages

Punitive damages.
The value of your case is based on certain things:
Whether your injury was a significant permanent injury to your person or property

The medical cost of your treatment

The seriousness of your injury

Do you have an ongoing need for medical care
Usually getting the best compensation for your injury requires time. Although we want to get you money quickly. We want to make sure we understand the overall impact the injury had on your person or property. All these things are taken into consideration before your insurance company demand.
FINANCIAL DAMAGES FOR BRONX PERSONAL INJURY VICTIMS
Financial damages compensate you for your out-of-pocket expenses. Your financial damages should take into consideration future costs. Certain examples of financial compensation that may be available may include:
Emergency room visit cost

Physical and occupational therapy

Medications
Medical Devices
Medical Care
Continuing future treatment needs
Home health aide assistance
Child care
Property damages
Lost wages and earning ability
The Law Offices of Oliver C. Minott, P.C. Bronx personal injury attorneys want to make sure your compensation award is justly deserved
NON-FINANCIAL DAMAGES FOR BRONX PERSONAL INJURY VICTIMS
Non-financial damages compensate the victim for unmeasurable damages such as:
Pain and suffering

Impact on the enjoyment of life

Impact on the quality of life

Psychological and emotional distress

Wrongful Death damages
Many things are considered into calculating your non-financial damages. The significance of your injury is very important. How did this injury change your life?
PUNITIVE DAMAGES FOR BRONX PERSONAL INJURY VICTIMS
Punitive damages are obtained if the defendant actions are horrific, dreadful, or heinous. Most New York cases do not include punitive damages. These damages are solely meant to punish the defendant.
OBTAIN YOUR FREE CONSULTATION WITH A DILIGENT BRONX PERSONAL INJURY LAWYER
The Law Offices of Oliver C. Minott,P.C. have highly skilled attorneys who will help you with every aspect of your case. We will investigate, advocate, settle, or take your case to trial. We work tirelessly until we get the right compensation that you deserve. Our consultation is free. Get your free Consultation with a Bronx Personal Injury Attorney Now at 866-683-4200
OUR PRACTICE AREAS IN BRONX